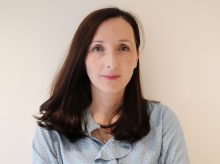 Sanja Šćepanović
The Nokia Bell Labs Responsible AI team is at the forefront of the most consequential technology of the 21st century. These researchers are focused on guaranteeing that artificial intelligence is developed and implemented in a collaborative and ethical way so that we as a society can enjoy all of its positive potential without experiencing the doomsday pitfalls that have dominated recent media coverage.
AI has the potential to democratize access to healthcare and education, streamline industrial operations, unlock network efficiency, preserve environmental resources and create a generally fairer, sustainable and more equal society.
But this can only come to fruition if it is developed responsibly in a way that focuses on our humanity and guarantees our privacy and our morality. It will require thoughtful regulation to be used for good and to protect us against those who seek to use this technology destructively.
At Nokia Bell Labs we call this blueprint our six pillars of responsible AI. And one of the researchers helping to define how this new era will look says she embraces that challenge.
"AI is so fluid, it applies to so many areas and so many benefits. If I am worried about anything it's how people can misuse AI rather than the AI itself," said Sanja Šćepanović. "But there is no going back. AI is developing so we better start thinking about how it can police itself."
An atypical computer scientist
Šćepanović brings a unique perspective to the field.
Unlike most cutting-edge computer scientists, Šćepanović did not grow up tinkering with toys or trying to engineer electrical devices. It was the landscape of her native Montenegro and how the natural beauty of her surroundings worked so perfectly together that first drew her to science.
She wanted to study astronomy and that curiosity about the world around her and the stars above her evolved into an exploration of how technology could affect the social and psychological aspects of life on this planet. It led her on an eclectic journey that spanned seven countries and included the study of mathematics, cryptography, mobile computing, data science and space technologies.
All these interests have coalesced into her current groundbreaking work at Nokia Bell Labs' AI research lab in Cambridge, England. There she looks at human health and wellbeing through big data platforms like social networks and mobile sensing. She also studies remote sensing satellite imaging to examine the urban areas that are most beneficial to the human condition. This includes insights on poverty, economic development and health data.
The work manages to combine her two major passions, space technology and human behavior, as she seeks to meld responsible AI principles into the earth observation community.
"You can't be a jack of all trades, and these are two diverse interests," she said. "But I do believe that these are actually coming together in AI technology with large language models and computer vision combining into novel multimodal AI approaches."
A roundabout journey
Growing up in Montenegro, Šćepanović developed a wide range of interests. She earned a first degree in mathematics at the University of Montenegro before moving to Finland and Estonia where she completed Master's degrees in cryptography and mobile computing. She then completed a PhD in data science at Aalto University in Finland and a business and innovation doctoral degree from the EIT Digital Academy, a pan-European center based in Belgium.
In between, she studied at the International Space University, worked for the central bank in Montenegro, was a visiting researcher for CERN in Switzerland, worked for a start-up in California and completed other research and fellowship stints in Israel and the Netherlands before landing at Nokia Bell Labs in 2018.
"It took me some time to find my focus," she said. "But now I can proudly say I am a researcher using AI to study various aspects of social wellbeing and population health."
Her varied background has allowed to her take a novel look at real-life technological applications. For example, she has analyzed British National Health Services public data on prescriptions drugs to determine how many antidepressant prescriptions were issued in certain geographical areas at certain times. Matching this with environmental satellite data allowed her to create a complete picture of mental and psychological conditions.
In another example, Šćepanović and her colleagues applied natural language processing techniques to company reviews. They demonstrated how to distinguish between companies' stress cultures and how a positive culture was associated with increased employee motivation, well-being and company stock growth.
"As soon as I started using computers it was very clear to me the enormous capabilities of AI," she said. "I know it sounds like a cliché, but I was almost able to imagine all the things we see today."
Šćepanović has co-authored more than 20 publications in top-tier social computing venues, and she has presented at numerous conferences and events.
A modern-day Ada Lovelace
All these achievements have come while thrusting herself into a distinctively male-dominated field. As such, she was recently named Nokia's 2023 Ada Lovelace honoree as a role model for women in scientific careers.
She said her gender was never a consideration at the beginning of her career. But as she progressed it became abundantly clear that there were fewer and fewer woman around.
It hasn't always been that way. In fact, computing used to be the domain of women.
Ada Lovelace, the 19th century English mathematician and namesake of the Nokia award, is regarded as the world's first computer programmer. Before the word "computer" became associated with a machine, it was a profession and those performing these mathematical calculations were often primarily women.
AT&T started its math research division with the hiring of Sallie Mead in 1915. And when AT&T and Western Electric founded Bell Labs in 1925, women formed the core of the mathematics department in the new organization.
Šćepanović said that she now embraces being a female ambassador in tech and enjoys speaking on the topic, noting the upsides of a woman's perspective in her particular field. This has especially been true since she first became a mother two years ago.
"We did some research on how earth observation experts perceived responsible AI and we found that women place higher importance on many of these principles, like sustainability, transparency and so on," she explained. "Women seem to have higher empathy and this ethical side is slightly more pronounced so for that reason alone I think we are needed in responsible AI."
Given these guidelines, she is eagerly awaiting to see what the future brings.
"My main focus is health, earth observations and human rights," she said. "I'm most excited about AI that it can help us answer some longstanding questions about us, about human nature and about society, questions that we couldn't answer before."