About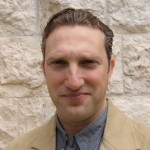 I'm in Kfar Saba, enjoying my new role as lead writer and editor at Nokia's Cloud and Network Services and becoming aquainted with the high-tech world and telecom industry. I've been producing lots of blogs about technology and the people behind it at Nokia. I've also been writing analysis and commentary columns for Haaretz and The Times of Israel.
My last year at the Associated Press was a wild one. After a two-week reporting assignment in Dubai, a brief trip to Lisbon with the prime minister and a week in Washington and Moscow for the unveiling of President Trump's long-awaited Mideast plan, I was grounded in Israel like everyone else for a while, busy covering the global coronavirus crisis from here. On August 31, though, I flew to Abu Dhabi on the first-ever direct flight to the United Arab Emirates for a historic 24-hour visit, in a fitting coda to my 15 years at AP.
I'd previously mostly been busy lately covering the diplomatic ties that were established between Israel and the UAE, along with the troubles plaguing Israel's new government after a third inconclusive election in a year. The corruption trial of Prime Minister Benjamin Netanyahu and the growing protest movement against him had been major themes too. I also covered the 75th anniversary of the liberation of the Auschwitz death camp, the outrage over Poland's efforts to silence mention of WWII-era crimes and wrote a feature about how invasive species travelling through the Suez Canal are altering the Mediterranean Sea.
Previously, I had a story in The New York Times Magazine about Wilf Canter, a World War II friend of my grandfather. I followed that up with a story in Tablet Magazine about Canter and his fellow airmen in a Dakota plane in Israel's War of Independence. I also wrote a piece for The Forward on how Israel's top comedians are trying their luck in English.
On the sports side, I covered the unlikely success of Team Israel at the World Baseball Classic and how Israel has responded to a team being made up primarily of American Jewish players representing it in the Olympic as well. I also covered the visit of 18 members of the pro Football Hall of Fame, during which I reported an exclusive on their response to the concussion epidemic in football. And I took a look back at the 1972 Olympics, and the massacre of the Israeli team there.
Other features have included a look at a new Israeli espionage TV series "Tehran" that was sold to Apple TV+, and how Israelis have been tickled by Sacha Baron Cohen's latest comedic creation, Col. Eran Morad. I reported on a previously unknown letter of Albert Einstein in which he warned of the rise of anti-Semitism a decade before the Nazis rose to power, wrote a story about the last partisan fighters of World War II and the emotional meeting of a 102-year-old Holocaust survivor with a nephew he only recently learned about. Previously, I took a look at how a lethal shooting of a Bedouin in the Negev desert has stoked anger among Israel's Arab minority, how Israeli and Iranian musicians have banded together for a unique concert and how Israel has gone crazy for its homegrown Wonder Woman Gal Gadot. Finally, I covered how Israel is preparing for its next war with Hezbollah by training in a mock Lebanese village, wrote about how WWII veterans are outraged over the government not following through on a promise to erect a museum in their honor and told the extraordinary tale of how artwork stolen from Jews by the Nazis is finally returning to the heir of its original owner.
A look at a selection of the on-camera broadcast work I've done for the AP's online video network and some of its clients can he found here:
My work can also be followed on Twitter Twitter Profile and LinkedIn  LinkedIn Profile