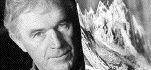 Dr. Sean Egan (Bruno Schlumberger, The Ottawa Citizen)
Sean Egan is a man who never shies away from a challenge — especially when it concerns his own body.
As a young man, he was a boxing and kickboxing champion in both Ireland and France.
As a graduate student in the United States, he completed a 160-kilometre walk in just over 25 hours and made a 520-kilometre journey from California to Washington State in 10 days without any food.
All this, however, was just a prelude to more recent years for Mr. Egan, a professor of human kinetics at the University of Ottawa.
A few years back, he biked solo from Oregon to Ottawa — a 34-day trip. Last summer, he completed a similar ride from Vancouver to Ottawa in 28 days.
Later this month, Mr. Egan – now 63 — faces his greatest challenge yet as he sets off to become the oldest Canadian ever to reach the summit of Mount Everest. "It is the Stanley Cup of climbing," he said in his modest office, a map of Everest over his shoulder. "This is the pinnacle of what I have been doing. It is the trophy of my fitness life."
Ever since Sir Edmund Hillary and his Nepalese sherpa, Tenzing Norgay, reached the peak of Mount Everest on May 29, 1953, the feat has become the staple symbol of human achievement, synonymous with man's conquest of nature. At 8,848 metres, the peak of Everest is the highest point on earth.
Mr. Egan will lead a 20-person expedition to Everest. The trip is sponsored by Kanatek, an independent storage systems integrator based in Kanata. While all the participants plan to reach the Everest Base Camp at 5,363 metres, Mr. Egan will try to reach the top with only his sherpa guide.
Other than Mr. Egan, the group includes two other Ottawans: Terry Kell, president of Kanatek Technologies; and his friend, Gerry Gaetz, chief of banking operations at the Bank of Canada.
Aside from successfully climbing the mountain, the expedition's mission includes testing Kanatek's technology in a hostile environment, raising money for charity and taking Canadian hockey to "new heights." The climbers plan to play a game at their base camp on the Khumbu glacier.
Organizers are already calling it the "real summit series."
The trip will also include research on coping with hypoxia — the absence of oxygen reaching living tissues — and the relationship between fitness and aging.
The latter research is of particular interest to Mr. Egan. Indeed, for him, the big-picture purpose of the Everest mission is to promote health and fitness. He has devoted his life to proving that getting older doesn't necessarily mean a deterioration in health. He offers his own life as evidence to bolster his theory, referring to himself as "a young lad."
"Our medical system has prolonged the life expectancy of people but not the quality of life," he says. "Twenty years of our life are spent with pain and aches and misery."
The answer, he says, lies not in the medical establishment, but in everyone following the basic principles of "wellness:" Eating correctly, exercising properly and practicing a healthy lifestyle.
Mr. Egan regards the "obesity epidemic" in Canada as a symptom of people not taking responsibility for their own health. He laments Western society's hostility toward the human body.
"We need to be proud of our body. In philosophy, we are taught the body is separate from the mind and that the body is bad and the mind is good. We've got to come back to look at the body as being good. The body is the temple of our soul, if you wish, and if we don't have a healthy body the soul is going to suffer as well."
Mr. Egan tries to lead by example. He teaches courses at the University of Ottawa that include jogging, swimming, aerobics, athletic games, muscular training and relaxation techniques.
He never demands of his students anything he can't perform. This translates into quite a unique grading system. "I tell them 'if you can beat me at the test, I'll give you an A'."
His trek to the top of the world reflects his larger philosophical outlook, an extension of what he has been preaching all along.
"That is my mission. The best teaching approach is to be a model."
That attitude goes back to Sean Egan's roots in Ireland, where he was born in County Clare, a rural area in the western part of the country.
His obsession with fitness began when, as a child living on a farm, he had to walk everywhere. As a boy, he played soccer and ran track. But he found his true passion in boxing. He boxed for 10 years, becoming the national university champion of Ireland. In 1968, fighting as a light heavyweight, he reached the national finals, only to suffer a technical knockout with 30 seconds left in the bout.
He says he should have gone to the Olympics in Mexico City that year, but decided instead to pursue his degree in literature at University College Dublin.
He then went for graduate studies in France, where he was the university boxing and kickboxing champion, before coming to the United States in 1972. He earned his PhD at the University of Oregon in 1977.
Later that year he moved to Ottawa and has lived here ever since. He has two children, a 21-year-old boy and a 19-year-old girl, both of whom excel in sports.
At 5'10" and a chiselled 178 pounds, Mr. Egan figures his body hasn't changed much in 40 years. If anything, he has only gotten stronger with the years, as he has perfected his new passion for mountain climbing. The keys, he says, are "legs and lungs."
Mr. Egan has been to Everest base camp twice before, in 1998 and 2000, but this is his first attempt at the summit.
He recently returned from Argentina, where he successfully summited Mount Aconcagua in Argentina at the end of January. At 6,962 metres, it is the highest mountain in the western hemisphere.
Mr. Egan calls the climb "a warm-up to Everest." He's been training for the real thing for the past three years. His strict regimen includes aerobics, weightlifting and long-distance swimming. He also trains mentally, doing a lot of meditation.
His physiological data is amazing: He's learned to slow his breathing rate to two breaths a minute, has a resting heart rate of 38 beats a minute and a blood pressure of 95/50 — all crucial figures for climbing at high altitudes.
"The more relaxed you are, the more effective you are working. You can't afford to make mistakes on the mountain. You take one step in the wrong direction and you're kaput."
Mr. Egan's last climb to Mount Everest in 2000 included research on altitude sickness. Everest climbers are vulnerable to cerebral edema, which can lead to brain failure. At high altitudes, the rapid drop in oxygen makes the cerebral blood vessels dilate and increases blood flow to the brain. The increased blood flow is believed to cause fluid to leak into the brain tissue.
To counter this effect, climbers make several gradual trips up and down from base camp to camps one, two, three and four, all in an attempt to allow the body time to adjust to the altitude, before making the final push to the peak.
Mr. Egan will have a high-tech gadget to monitor his oxygen saturation and will be aided by several canisters of oxygen for the final stage of climbing.
He says he has a healthy fear of the climb — "you'd be stupid not to be afraid" — but maintained he was as prepared as could be.
"If I get to the top of Everest, it is not by chance. It's by systematic training over the year. I've done my homework, I've prepared myself physically and mentally for the challenge and also I am willing to push myself to my ultimate capacity."
The team leaves for Katmandu, the capital of Nepal, on March 25. They'll stay in the city for a few days before flying to the small town of Lukla. That is where they will begin their 10- to 12-day expedition to base camp. From there only the real pros will go on.
Mr. Egan hopes that, weather permitting, he'll make his summit attempt in mid-to-late May.
He can already visualize himself at the top. All that is left now is to make the imagined climb the real one.
"Climbing is kind of like life, you have to take it one step at a time. You have a love affair with the mountain and your success or failure depends on how harmonious you are with the mountain. It's how you relate to the mountain, how you respect the mountain.
"You don't climb the mountain. The mountain lets you climb it."