About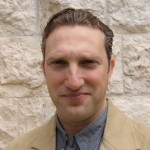 I'm in Jerusalem, working for the Associated Press.
In addition to the tensions in the West Bank and on the Syrian border, I've lately been mostly busy covering the new relationship with Israel and the Trump administration – highlighted by Trump's recent visit to Israel – as well as the various corruption allegations surrounding Prime Minister Benjamin Netanyahu. I've also been involved in a reporting project marking 50 years to the 1967 Mideast war. On the sports side, I've covered the unlikely success of Team Israel at the World Baseball Classic and how Israel has responded to it being made up primarily of American Jewish players. I also covered a historic visit of 18 members of the pro Football Hall of Fame, and reported an exclusive on their response to the concussion epidemic in football.
My recent features have included a look at how a lethal shooting of a Bedouin in the Negev desert has stoked anger among Israel's Arab minority, how Israeli and Iranian musicians have banded together for a unique concert and how Israel has gone crazy for its homegrown Wonder Woman Gal Gadot. I also wrote about how volunteers are rallying to comfort the country's loneliest, how a unique classical music concert at Yad Vashem showcased a lesser known legacy of the Holocaust and how a new book launch of a Polish historian about the wartime killing of Jews has touched a raw nerve in her country. Finally, I covered how Israel is preparing for its next war with Hezbollah by training in a mock Lebanese village, wrote about how WWII veterans are outraged over the government not following through on a promise to erect a museum in their honor and told the extraordinary tale of how artwork stolen from Jews by the Nazis is finally returning to the heir of its original owner.
A look at a selection of the on-camera broadcast work I've done for the AP's online video network and some of its clients can he found here:
My AP work can also be found on AP's Big Story site and followed on Twitter Twitter Profile
For several years I also broadcast the basketball games of Maccabi Haifa in Israel's top league at Triangle Internet TV. Watch the Games
And in 2013 I also broadcast a weekly baseball game on Sport 5 – Israel's primary sports channel.