About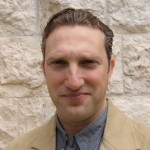 I'm in Jerusalem, reporting for the Associated Press.
It's been super busy lately. I just returned from an action-packed trip to Poland with the prime minister that generate a ton of news. Otherwise, I've mostly had my hands full with covering the Israeli election campaign and the emergence of retired military chief Benny Gantz as the top challenger to Benjamin Netanyahu. I've also been reporting on issues revolving Israel's offshore gas fields and the renewed eruption of violence on the Gaza border and the brewing confrontation with Iran in Syria. That has put the plight of African asylum seekers and the various corruption allegations surrounding Netanyahu on the back burner for a while. I've also reported on the outrage over Poland's efforts to silence mention of the their WWII-era crimes, the disclosure of Israel's strike against the Syrian nuclear strike in 2007 and I wrote a feature about how the burning kites from Gaza have affected Israeli farmers and others along the border. I covered the election of a new leader to Israel's Labor Party, and secured one of the first foreign media interviews with him, and explored how a contested expansion plan highlighted the plight of the West Bank's most crowded city. I also penned an op-ed about how the Israeli press has failed its citizens in covering recent major news stories.
On the sports side, I've been immersed in covering the Giro d'Italia cycling race opening in Israel, the first time a Grand Tour race has taken place outside Europe. Previously, I covered the unlikely success of Team Israel at the World Baseball Classic and how Israel has responded to it being made up primarily of American Jewish players as well as a historic visit of 18 members of the pro Football Hall of Fame, during which I reported an exclusive on their response to the concussion epidemic in football.
My recent features have included a look at the Netflix hit series 'Fauda,' which has turned the Israeli-Palestinian conflicts into must-see TV, and how Israelis have been tickled by Sacha Baron Cohen latest comedic creation, Col. Eran Morad. I reported on a previously unknown letter of Albert Einstein in which he warned of the rise of anti-Semitism a decade before the Nazis rose to power, wrote a story about the last partisan fighters of World War II and the emotional meeting of a 102-year-old Holocaust survivor with a nephew he only recently learned about. I also wrote a story about how the attacks on an Israeli whistleblower have touched a nerve and anchored a global roundup of how the "Weinstein Effect" has gone global. Previously,  I took a look at how a lethal shooting of a Bedouin in the Negev desert has stoked anger among Israel's Arab minority, how Israeli and Iranian musicians have banded together for a unique concert and how Israel has gone crazy for its homegrown Wonder Woman Gal Gadot. Finally, I covered how Israel is preparing for its next war with Hezbollah by training in a mock Lebanese village, wrote about how WWII veterans are outraged over the government not following through on a promise to erect a museum in their honor and told the extraordinary tale of how artwork stolen from Jews by the Nazis is finally returning to the heir of its original owner.
A look at a selection of the on-camera broadcast work I've done for the AP's online video network and some of its clients can he found here:
My AP work can also be found on the AP News site APNews and followed on Twitter Twitter Profile